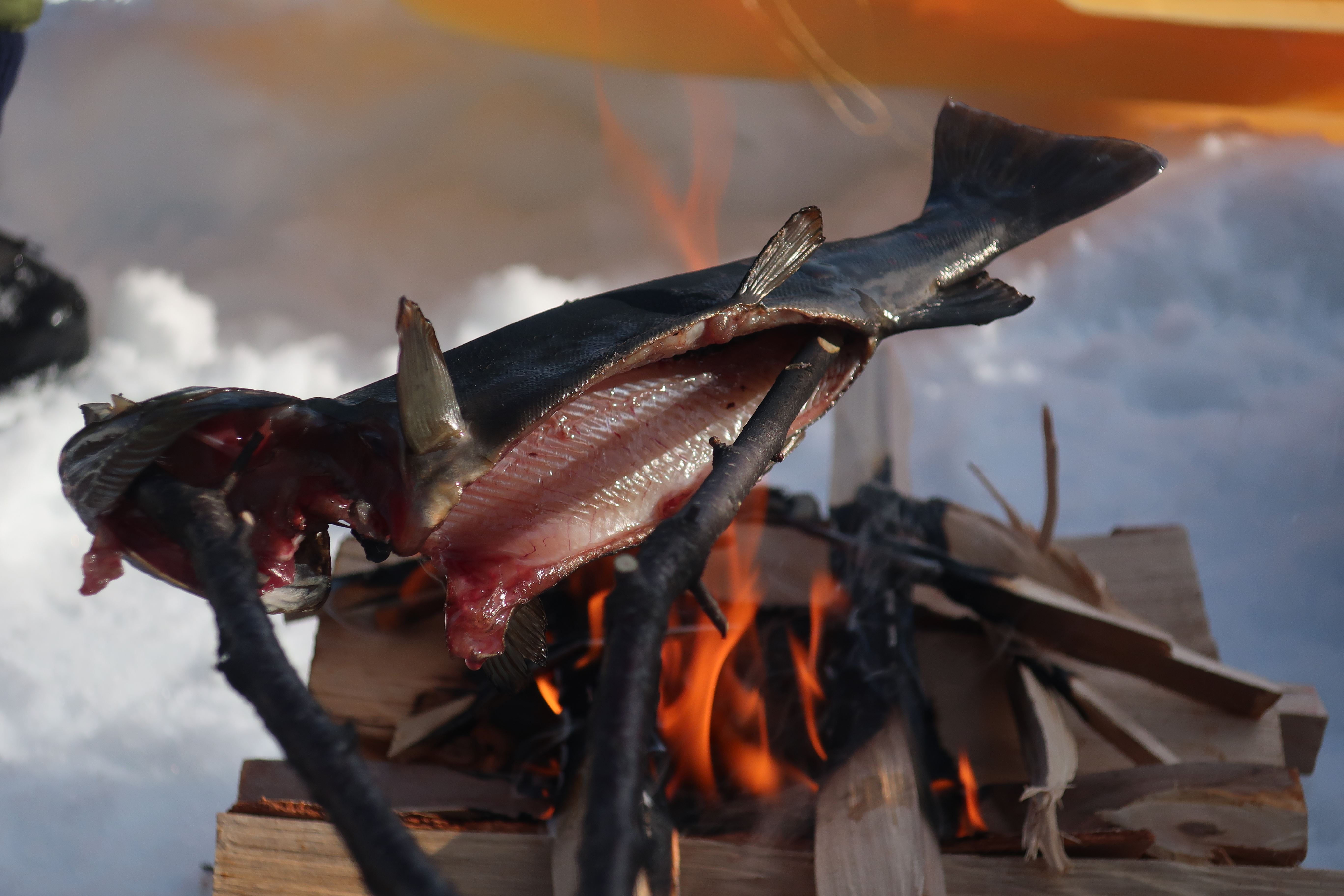 Ice fishing
Fits all - espacially you who would like to try the fish luck!
Information:
Supplier: Vinternatt
Duration: 3 hours, 10:00-13:00
Meeting place: Ustaosvegen 259, Ustaoset (approx 10 minutes by car from Geilo). Please contact Vinternatt directly if you wish to do ice fishing at Geilo.
Parking: next to Joker/the petrol station. Parking fee is paid to the patrol station.
Age limit: Fits all.
Bring: Warm clothes and solid footwear. If there is alot of snow, Vinternatt will provide snowshoes for the walk out to the fishing whole.
Price includes: Guide, ice fishing gear, bonfire, snacks and hot drinks. Snowshoes if necessary.
Order deadline: One day before at 20:00.
Contact information: Hilde from Vinternatt, phone +47 41 63 65 79 or email [email protected]
Join Hilde from Vinternatt on ice fishing. Here you get to participate in drilling holes in the ice and wait in excitement for the big catch. Ice fishing is an exciting and fun experience for the whole family. It is never good to know when the fish bites .. While you wait for a bite, you can enjoy the view of winter-clad mountain sides and a nice time around the fire. VInternatt serves hot drinks and something to chew on around the campfire.
The guide Hilde has extensive experience in arranging activities and trips for families with small children, larger groups and adventurous company trips. With Hilde you are always in good hands, she provides warm foot bags for everyone and takes you out in safe conditions and on safe ice.
While some fish and others have a chat, Hilde makes a fire for you on the ice and serves homemade stick bread, hot chocolate and marshmallow on the fire.
She shares her experience as an outdoor instructor and singer - maybe there will also be a nice song around the fire.
Ice fishing can be a weather-hardy experience, harsh and cold but also incredibly cozy, calm and relaxing trip.
If you have questions, want other days or a tailor-made arrangement - please contact Hilde directly.