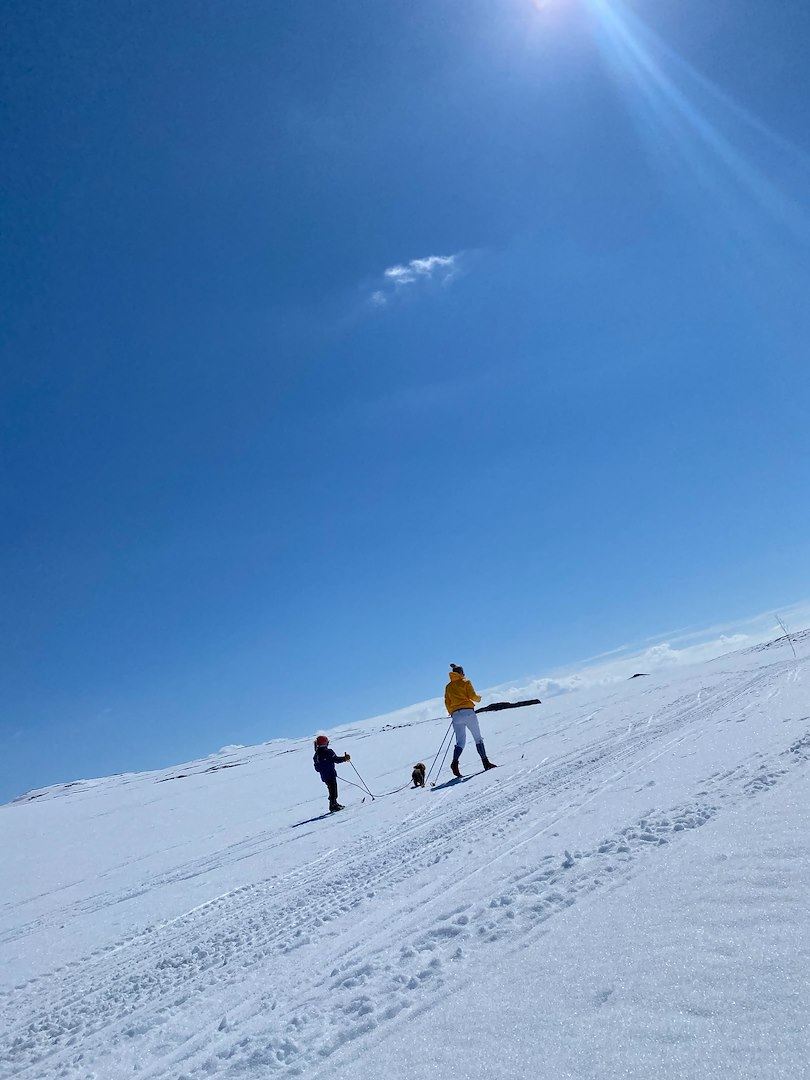 Rennedalen Mountain Cabins
10 km west of Geilo you will find Rennedalen valley, a beautiful mountain area that borders to Hardangervidda. The three modern log cabins have a great location overlooking Hallingskarvet, and is a great place to stay both summer and wintertime.
The hilly and exciting mountain terrain has an array of beautiful hiking trails, and cross-country trails iduring wintertime. Ustetind, a mountain top close by offers steeper terrain for downhill wintersports or hiking in the summertime. Ustevann lake close by is brimming with trout, char and whitefish.