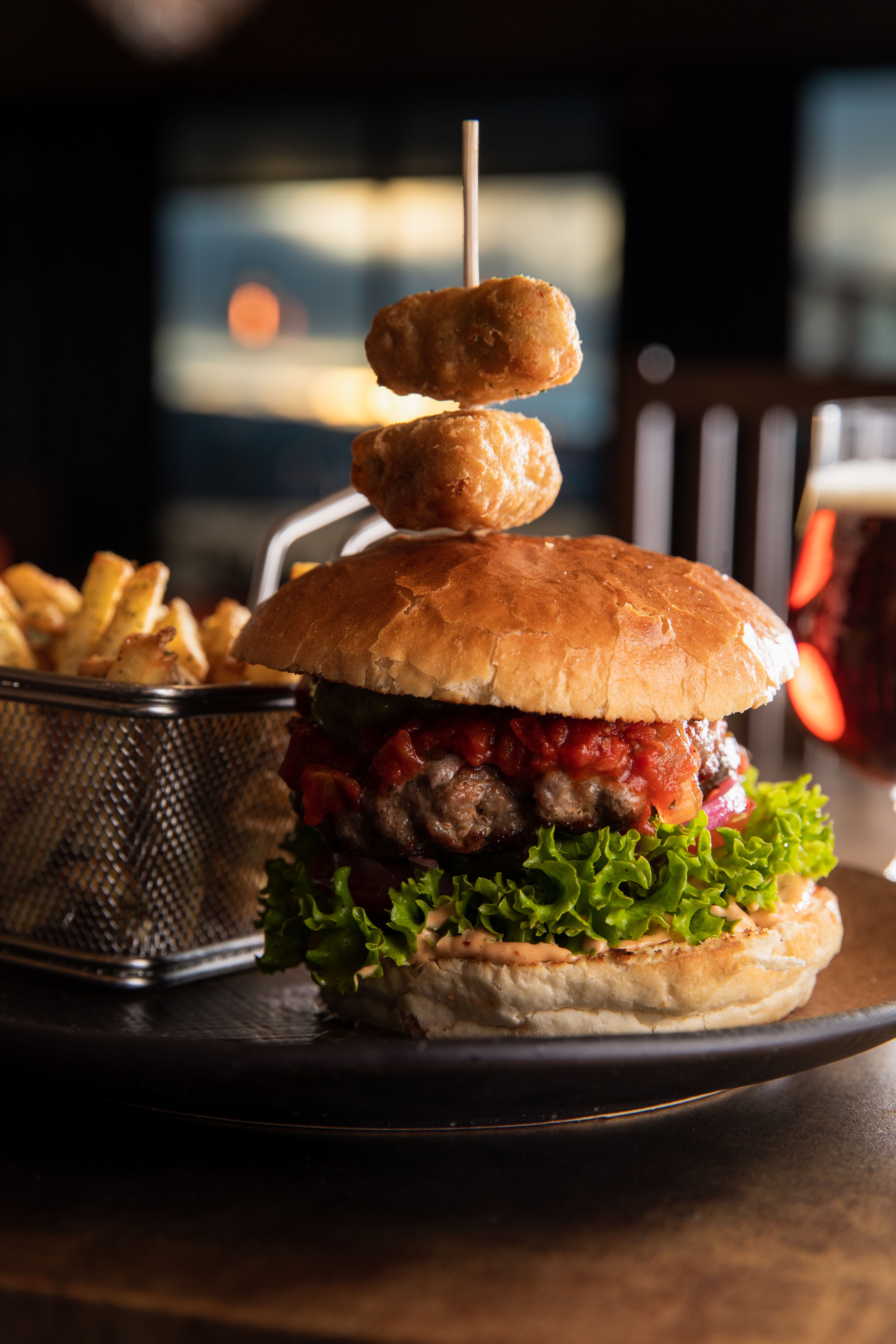 Perleporten Café & Bar
Perleporten is a cozy and unformal café and bar in Geilo. Gather around a delicious home made meal.
Perleporten has a schedule with concerts, events and DJ's at night, You can even play their piano, or the chef might play a song or two. Relax and enjoy the cozy atmosphere at Perleporten.

With easy access from the parking garage under the Kiwi Supermarket and elevator up to the second floor, Perleporten is a place where everyone can find their place. Inside there is are both tables and cozy seating area, outside there is a large terrace with various seats and a children's area. The view is just absolutely fantastic towards the mountainside towards Vestlia.

In the menu, everyone finds something, from a healthy salad, toast and sandwiches, pizza to delicious burgers, several options for vegetarians and of course it is possible to adapt the food to your wishes and allergies. Homemade sweets, juices, soft drinks and all rights reserved. Perleporten is a complete place for å perfect day.

Stay tuned to the website for events such as DJs, concerts and Friday's Quiz.