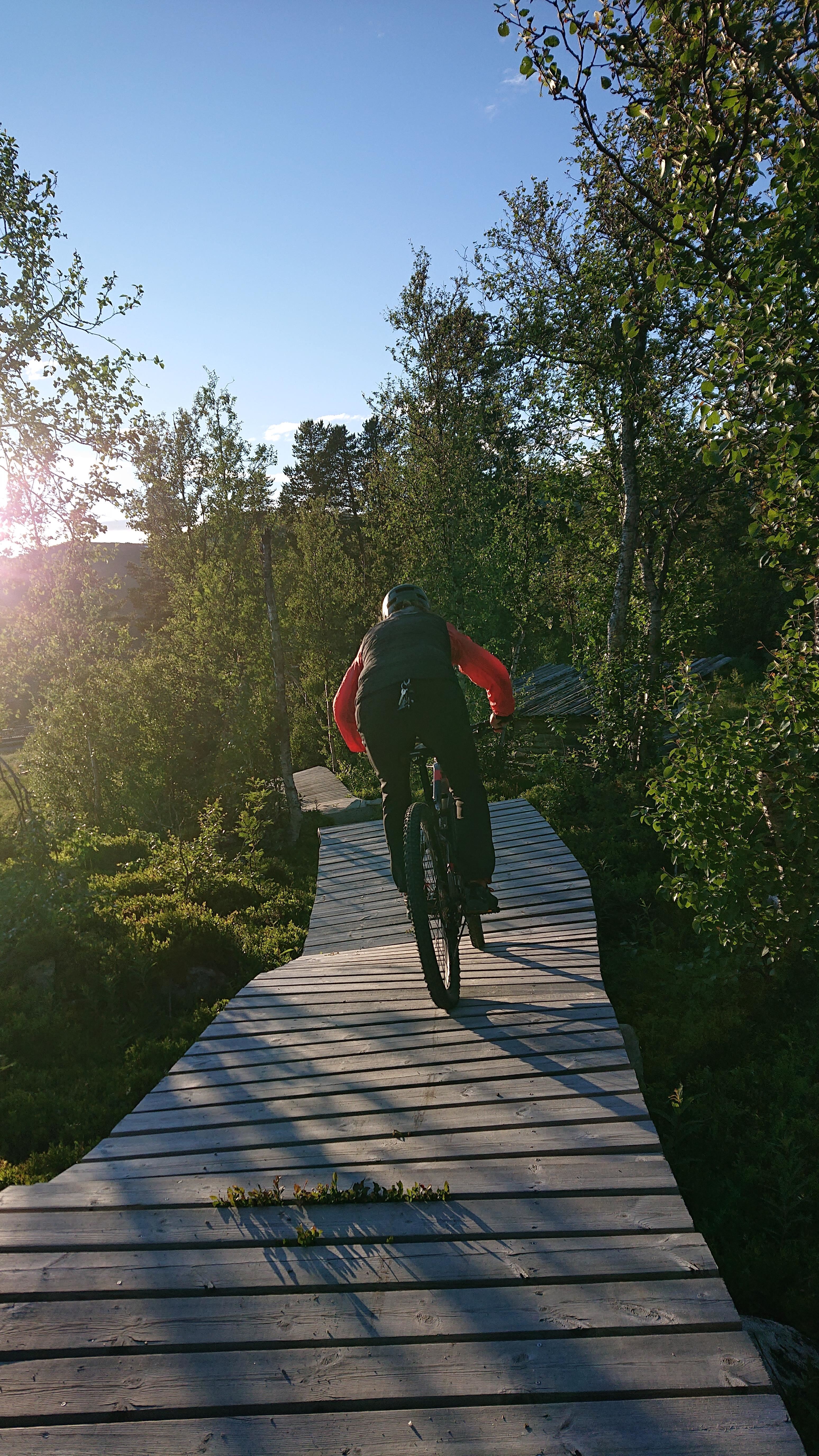 GIRL RIDES - MTB skills course for women (beginners)
Ladies only! We believe that learning and practicing (new) skills works best in a positive, including and supporting environment. No stress, no pressure, no unachievable demands. This is why we organize a "women only course". Are you relatively new to mountain biking, haven't tried yet or simply want to learn more about basic skills then this is for you!
Information: 1 day mountain bike course for ladies (beginner / easily experienced)
Duration: about 5 hours in total (2 sessions of 2.5 hours)
Price: Kr. 800 per person (if you are local, contact Geilo Aktiv directly for rabatt code)
Price includes: 2 x 2.5h instruction on the same day. SkiGeilo sponsors us with a ride in the chairlift!
Age limit: 14 years
Course dates: The course runs over 1 day, preliminary dates are June 27 or July 11.
Bring: bicycle (in good condition!), Helmet, extra clothes, drinks and snacks.
Meeting place: Vestlia Resort by the pump track (at the «Hallingdal Rides» sign)
Contact information: Geilo Aktiv, tel. 99349341 or email: [email protected]
Look forward to two social sessions with playful exercises, learning and room for laughter. Bring your girlfriends, your mother, daughter, aunt - everyone is welcome. vNina Gässler is a certified instructor at the Norwegian guide and instructor education NMIG (Norwegian Mountain Bike Instructor and Guide).
Two 2.5-hour sessions on the same day. We take a longer lunch break between sessions.
Session 1: 10.00-12.30 (please show up well in advance)
Dynamic basic position on the bike, balance, braking, position in steep terrain etc.
Lunch: 12.30 - 14.00 time for individual lunch break (here you are welcome to have lunch in the restaurant at Vestlia Resort, or if you have brought along)
Session 2: 14.00 - 16.30 (please show up well in advance)
Basic position in rough terrain, absorbing and "filling in" terrain, lifting the front wheel, turning technique.
Guided tour on the FLYTSTIEN. SkiGeilo sponsors us with a ride in the chairlift so we can cycle the new flow path together.
Please note: You need a mountain bike in good condition (the seat must be able to be moved down), helmet, clothes depending on the weather, something to drink and eat during the course, possibly brought lunch.
Obs. There are only 10 places per course.