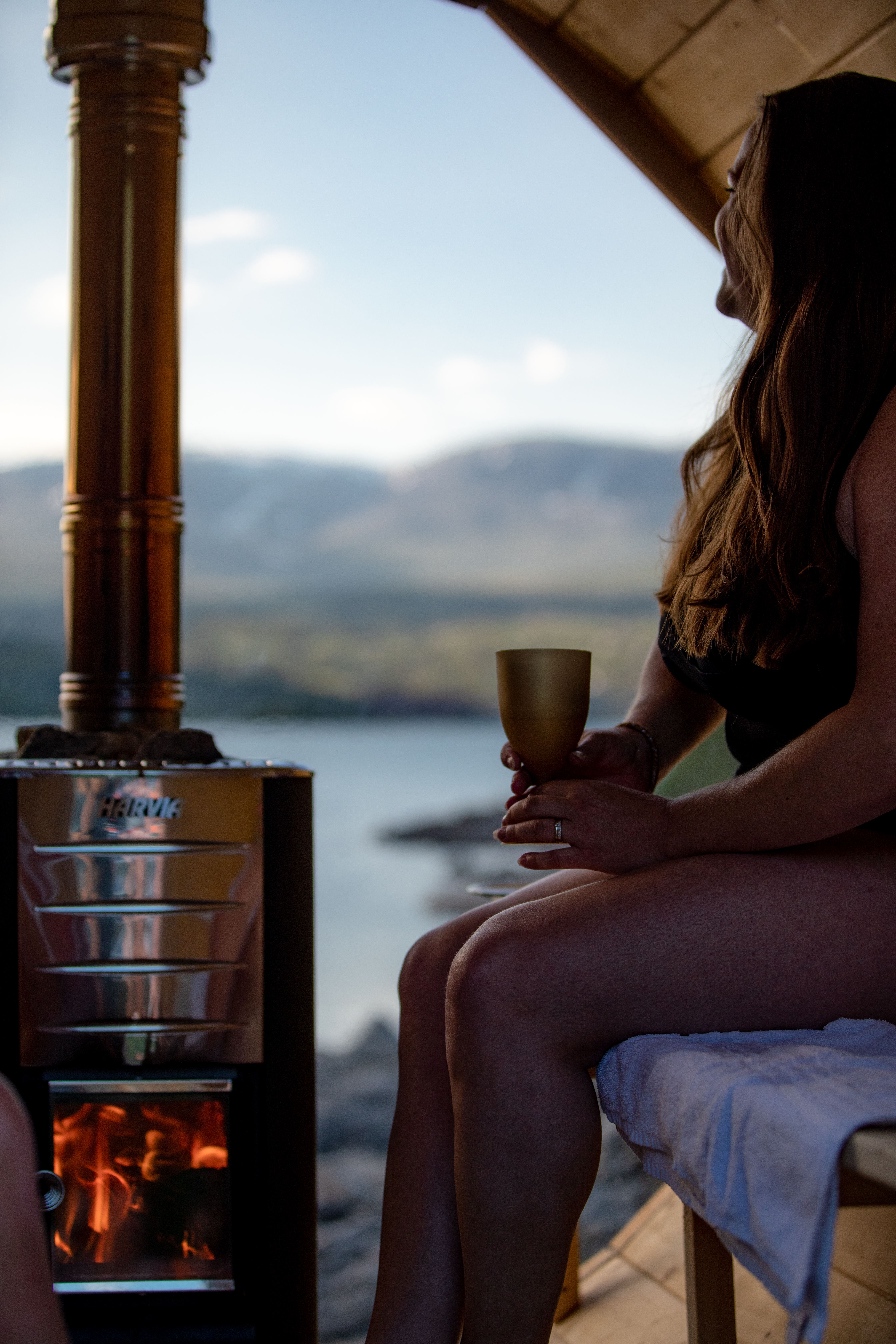 90 min sauna and bath at Ustaoset
90 minutes private sauna experience. Always located with good bathing possibility right outside the door. A perfect end to the mountain hike.
Information:
Duration: 90 minutes
Price: NOK 1500 ( NOK 900 for locals). To order with local price, you must live in Hol.
Price includes: Private sauna experience at Ustaoset.
Amount: 6 pax, if you know each other well the sauna will fit 8 pax.
Bring: We recommend swimsuit and a towel.
Meeting place: The sauna is located along Ustevatn on Ustaoset. You can either take a train or bus to Ustaoset and go to the sauna, this takes about 2 minutes. If you choose to drive into the sauna, you can park outside Joker and walk through the tunell under the railway tracks between Joker and Ustaoset train station. If you do not find the sauna, please contact Vinternatt tel. +47 416 36 579
Contact information: [email protected] or +47 416 36 579
A 90 minute private sauna experience!
Welcome to a warm and clean sauna for private use for 90 minutes. The sauna has a panoramic window with access to the magical view of Hardangervidda. It is wood burning and has plenty of space for 6 seated people. If you want to lie down, it is room for 2 people and if you know each other well, you will fit 8 people.
The sauna is always located with good bathing conditions right outside the door. Imagine a hike in the mountains that ends with a bath in Ustevatn followed by a warm and delicious sauna with fantastic views! There is extra water in the sauna so you can regulate the temperature yourself.