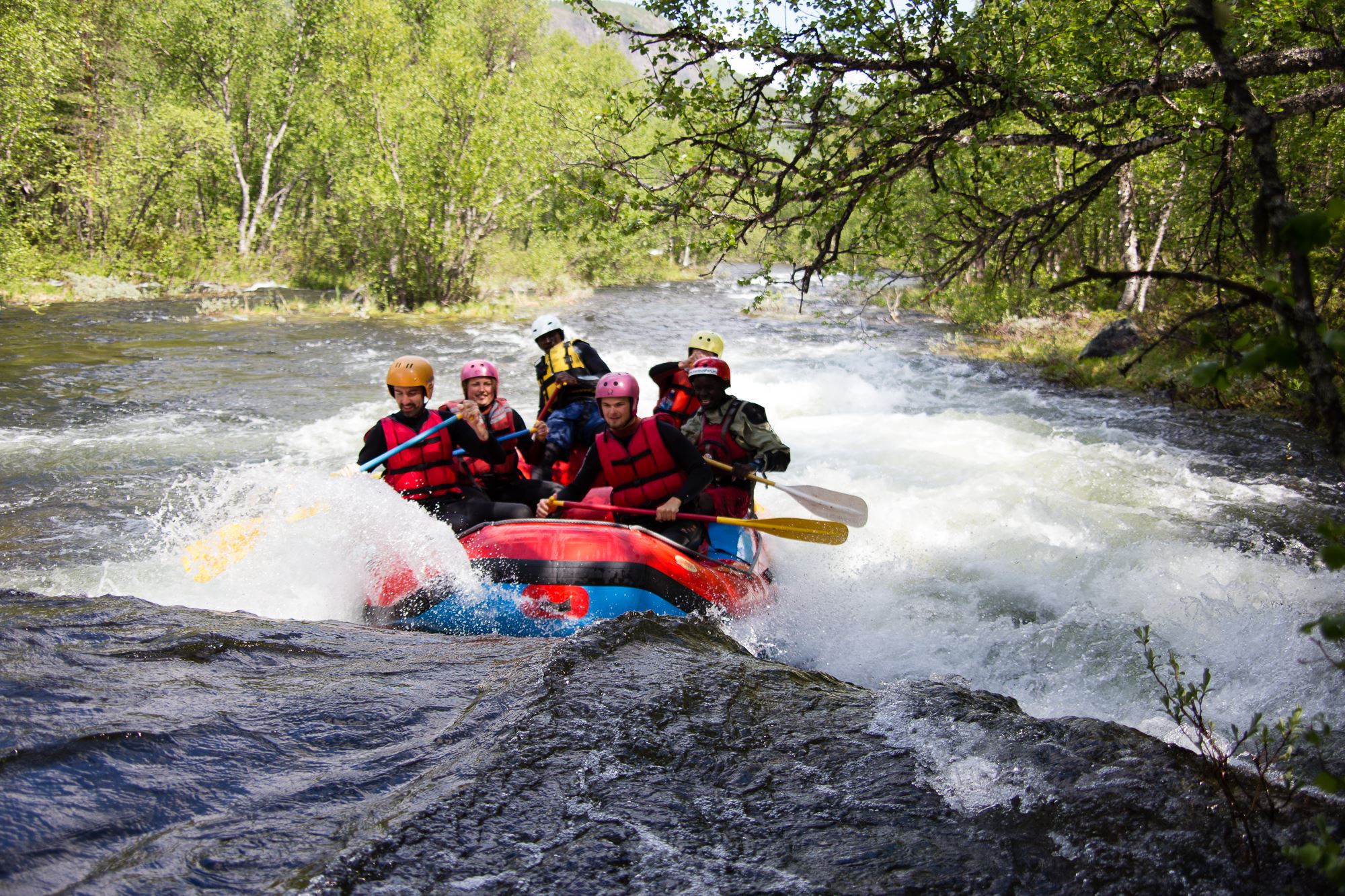 Super rafting
Serious Fun invites you to Numedalslågen, one of Europe's best rafting rivers. A fun and adventurous experience to remember!
With a focus on safety and quality, the experienced guides will make sure that all guests are well taken care of and participating in the excursion that meets their wishes and expectations.

All guest will receive personal guidance and attention with the right information, instruction and training to ensure a wonderful and exciting river experience. The Norwegian nature surrounds the river and the river water is clean and crisp, straight from the National park.


Good to know:

Meeting Place: Raftingsenter Serious Fun, Aasbergmogen, 3588 Dagali.
Meet up 15 minutes before the trips is scheduled to start.
Raftingsenter Serious Fun is located about 30 minutes from Geilo
Duration: Approx. 3,5 hours. Duration can wary some, depending on water level
Minimum age is 12 years, with parental consent
Equipment: Wetsuits, helmets, life jacket and wet shoes will be provided
Please bring: Wwim wear, towel and woolen underwear/socks on chilly days

Participants will get a safety briefing by certified and experienced guides before the trip starts
Safety DVD for deaf, non-English speaking participants. We can also accommodate for participants with special needs.


Welcome to a fun and exciting day on Numedalslågen!