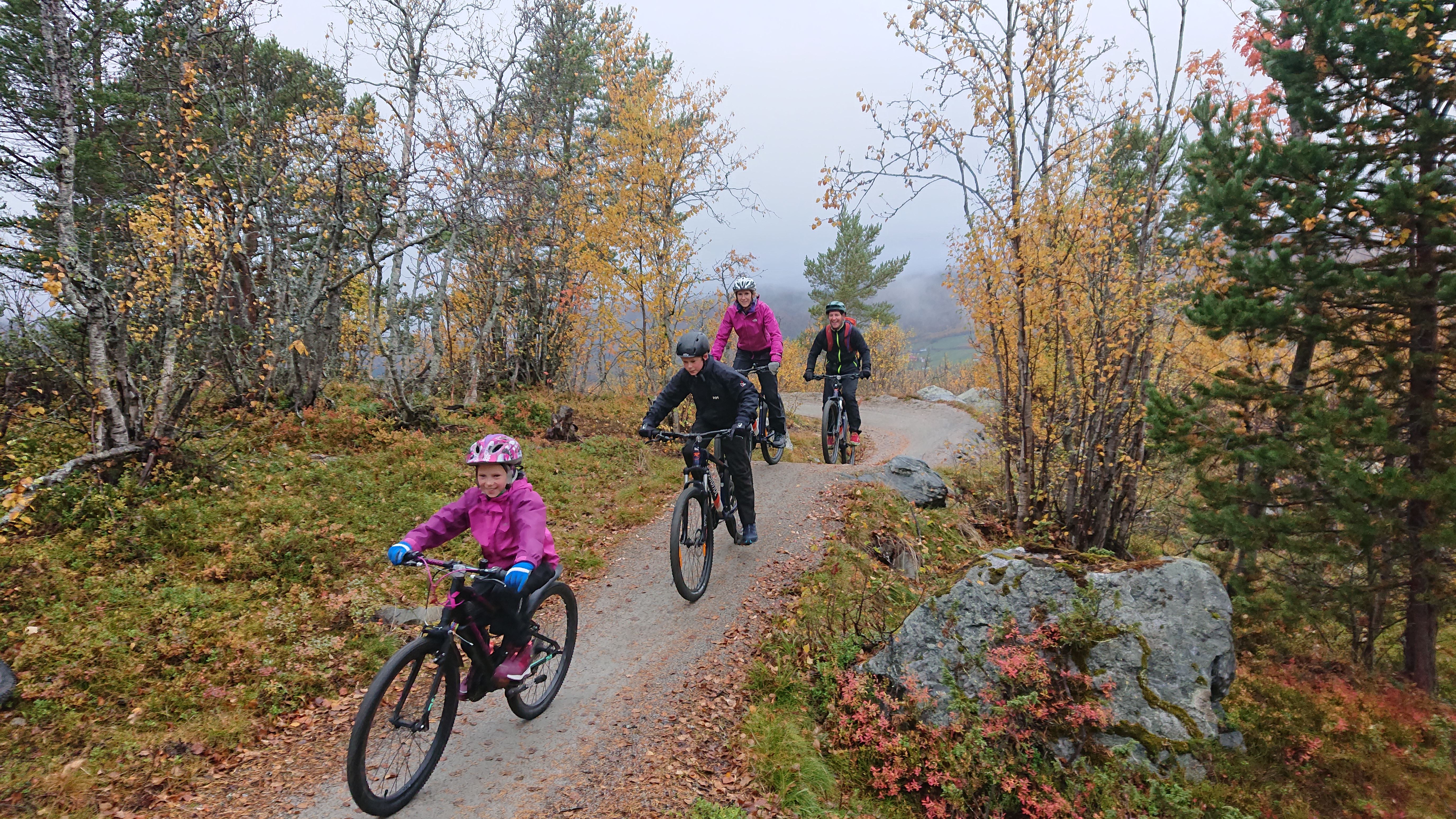 Ride with guide - beginners-/family trip.
Introduction to mountain biking and guided tour on Geilo's finest man-made bike trails.
Information:
Duration: 1,5-2 hours.
Price includes: Introduction and guiding with NMIG/ EO-MTBING certified guide
Age limit: 8 years.
Bring: Bike (can be rented at Geilo Summer Park), helmet (mandatory), extra clothing, drinks and snacks.
If you book a trip in the morning and are renting a bike from SkiGeilo - please arrange early pick-up or pick up the bikes the night before. SkiGeilo Summer Park opens at 10.00.
Meeting place: Vestlia Bike Park, by the pumptrack.
Contact information: [email protected] or +47 993 49 341
Family ride / beginner ride on Geilo's finest bike trails.
An excursion on Geilo`s man-made bike trails with a certified MTB guide. The trails are graded green to blue level and are suitable for anyone who can ride a bike.
We start by the pumptrack at Vestlia Resort with introduction of some basic skills on the bike. You will receive guidance and tips on the right technique during the trip.
The entire trip runs on car-free cycle paths/ man made mountain bike trails.