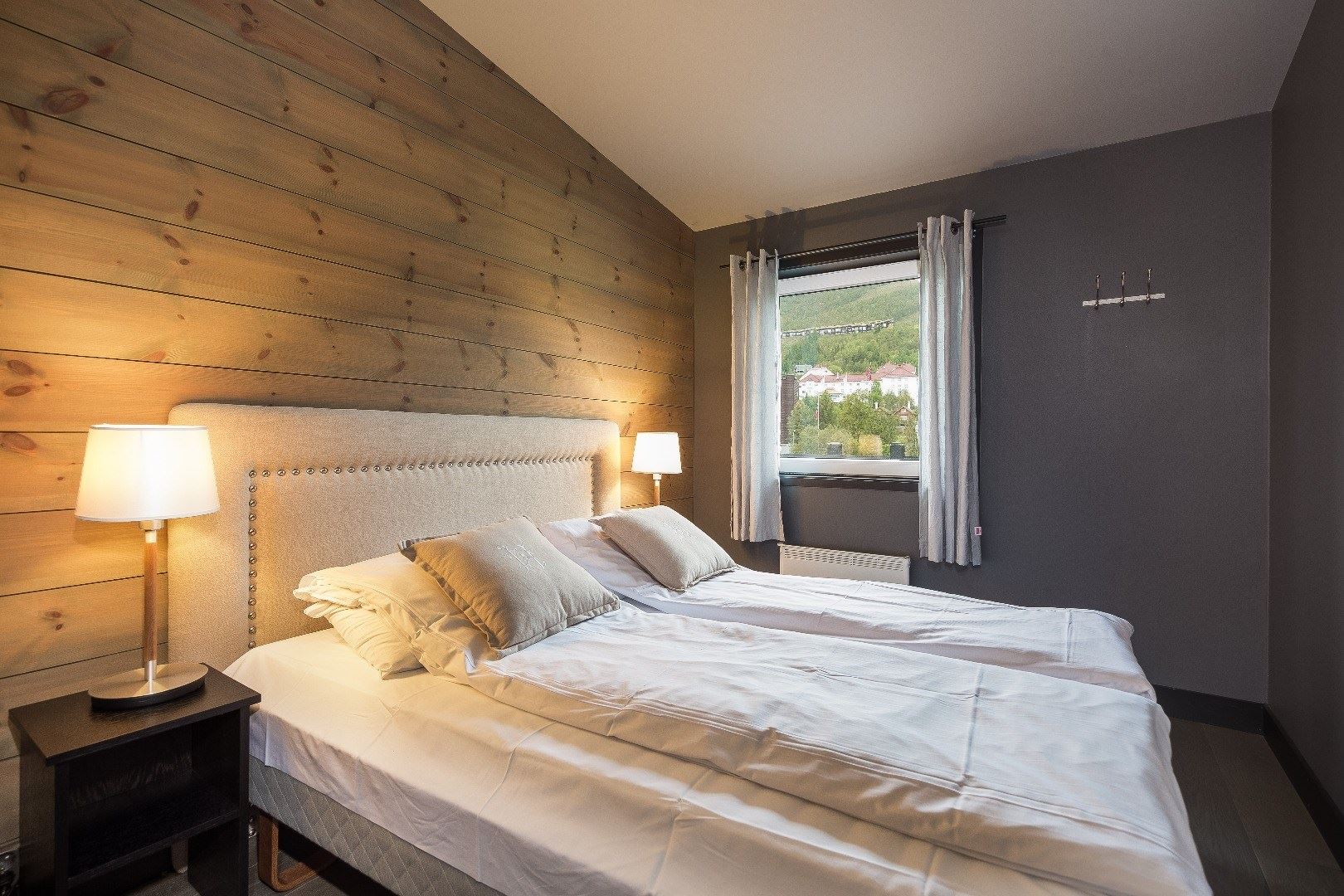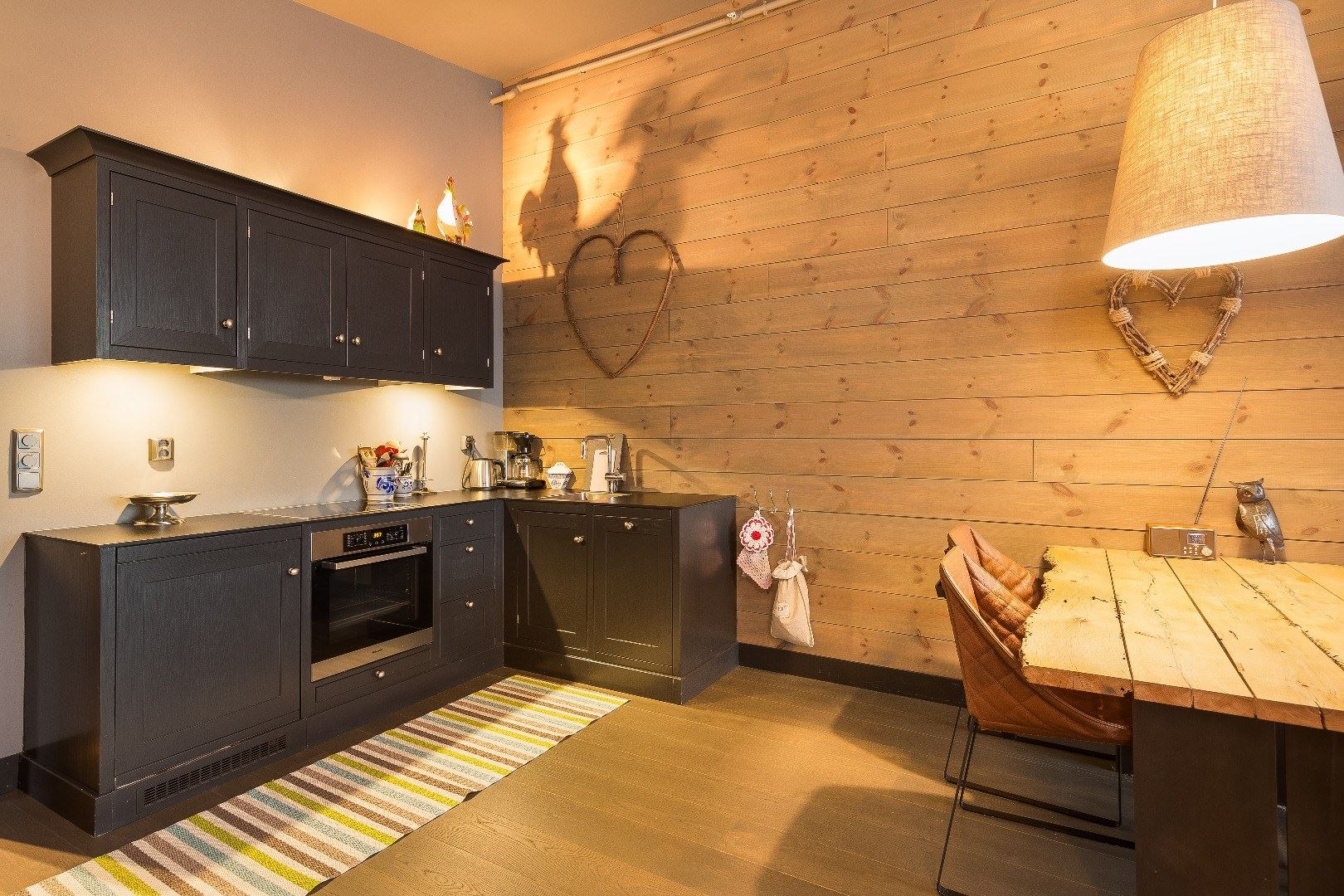 Penthouse 3 bedrooms
Kitchen, bathroom and 3 double rooms.
Our Penthouse apartment has a beautiful view, balcony and plenty of space.

In this apartment you will find two separate bedrooms with either twin- or double beds as well as a bedroom with bunk beds, a warm livingroom, fully equiped kitchen, seating arrangements, dining table and a bathroom with a shower.