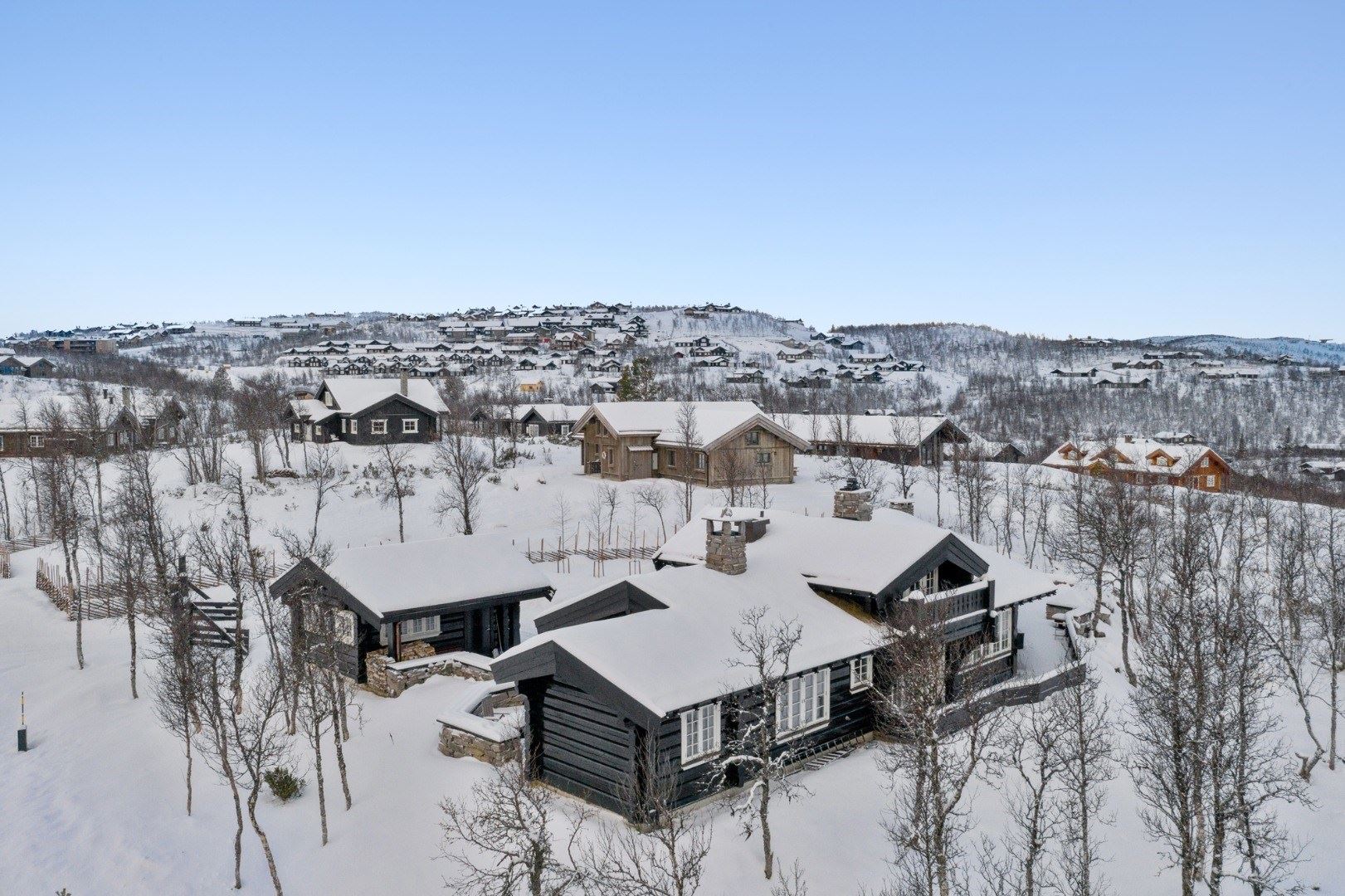 Lomtjødnvegen 102
Final cleaning included. 25 year age limit for rent. 10 beds. Large cabin on Kikut with a great location and good sun conditions. Short way to ski resort and 100 meters to walk to the nearest cross-country ski trail.
The cabin has a large entrance hall, 3 living rooms of which 2 with TV, dining room with enough space for 10 around the diningtable, 5 bedrooms with double bed, fully equipped kitchen and 2 bathrooms. There is also a separate laundry room with both washing machine and dryer. 2 of the bedrooms are on the 2nd floor. The cabin has a large outdoor area with a barbeque hut for cozy gatherings outside, a terrace and a balcony with view over Geilo. There is also outdoor furniture available to enjoy nice sunny days outside. It is about 2 km by car to the nearest ski lift, and takes about 10 minutes to walk via ski bridge. From the cabin it is 100 meters to the nearest cross-country ski trail. Mandatory cleaning and "starter kit" are included in the price. The starter kit consists of 1 pc toiletpaper, 1 dishwashing tablet, hand soap, dish soap, dish brush, kitchen cloth and kitchen towel so that you have the most necessary when you arrive at the cabin. Bed linen and towels can be rented at an additional cost.
 
Bedroom 1 = 180 cm large bed
Bedroom 2-4 = 150 cm large bed
Bedroom 5 = 120 cm large bed
 
 
The cancellation deadline is 28 days prior to arrival. Cancellations after this deadline is charged with 100% of the booking value.