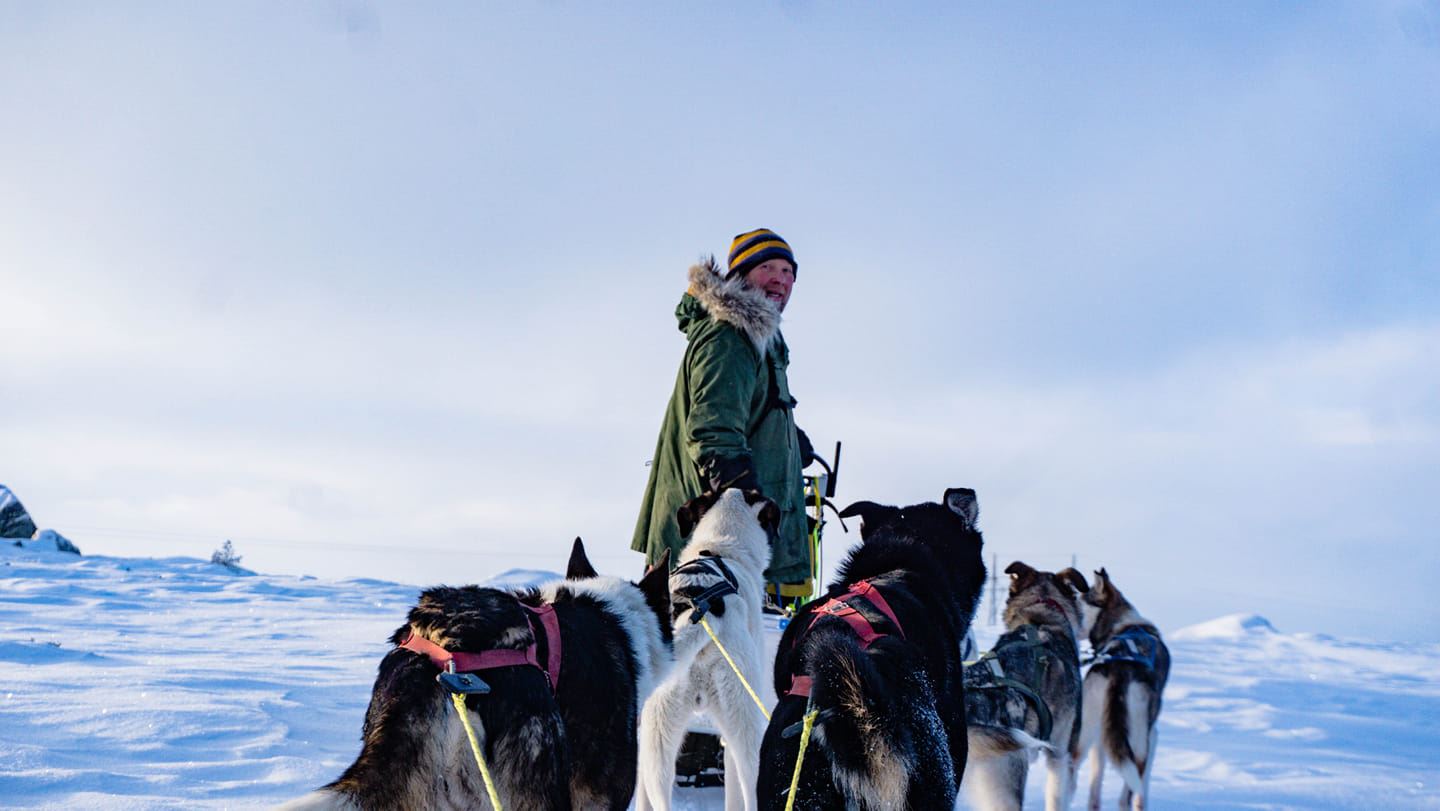 Dogsledding - Whole day tour with Petter
Start from Petter`s farm and go for a 5-6 hours trip up on the mountain.
Information:
Supplier: Geilo Husky.
Duration: 5-6 hours
Meeting place: At home with the dog handler Petter about 30 minutes by car from Geilo (address and directions are available when ordering).
Booking: Booking on request
Price includes: Full day dog ​​sledding incl. Lunch.
Bring: Warm clothes, solid shoes (Moon Boots are not recommended) and camera.
Amount: Petter has enough dogs to drive 4 people who share two sledge + 1 who sits in the first sledge with Petter. He is happy to take a dog sledding buddy on a trip if there are more who want to participate. Contact Geilo Husky directly if you are more than 5 people.
Age limit: Children from 3 years. From the age of 12 they is considered an adult and will try to drive the sled if desired. Let us know if you have children under the age of 6 with you.
Contact information: [email protected] or +47 905 98 252 / +47 924 66 920
Whole day tour:
The trip starts at Petter's home, about a 30 minute drive from Geilo. You will receive the address when ordering. You harness the dogs together and receive training in how to drive the sled before you embark on the slopes up to the mountains. It is possible that you have to help a little on the trip up, so we recommend being in fairly good shape if you want to participate.
Usually there are 2 pax per. sled. One who drives and one who sits up. You share driving the sled.
Halfway there will be a lunch break. Bonfire and simple lunch, with some dessert and not least lots of dog-cuddling. Here you will also hear about dog life and stories from the area you travel in.
On the way down, you have the feeling of how the sled works and the dogs listen, then you just have to enjoy nature and not least the challenges on the way down. Petter drives the first team and gives you good tips along the way. Well back in the kennel you get to take care of and feed the dogs before you have to say goodbye to your new friends. The use of time can vary depending on the weather and conditions, so remember to let us know if you have a time schedual to follow.
The trip is completed as long as the snow conditions is safe and it is not too cold (If it is from -20 to -25 degrees, we consider whether we can complete the tour or not).
Who is Petter?
Petter Arnesen has more than 40 years of experience with dog sledding. Although he has participated in several dog sled races, Petter has recently been best known as the one who facilitates others to become good in long-distance dog races. Either he works as a handler (who helps other dog handlers in races) or by breeding and training new talents who get to take part in the longer races in the world.
The best thing Petter knows is a whole day out with the dogs. He has fantastic trails right from the dog farm and up into the mountains in the area between Skurdalen, Tunhovd and Ål. Here you get to drive up the mountain and experience both forest trails and barren mountains.
Geilo Husky follows national and local guidelines for infection control. We encourage the use of facemasks and good hygiene routines.