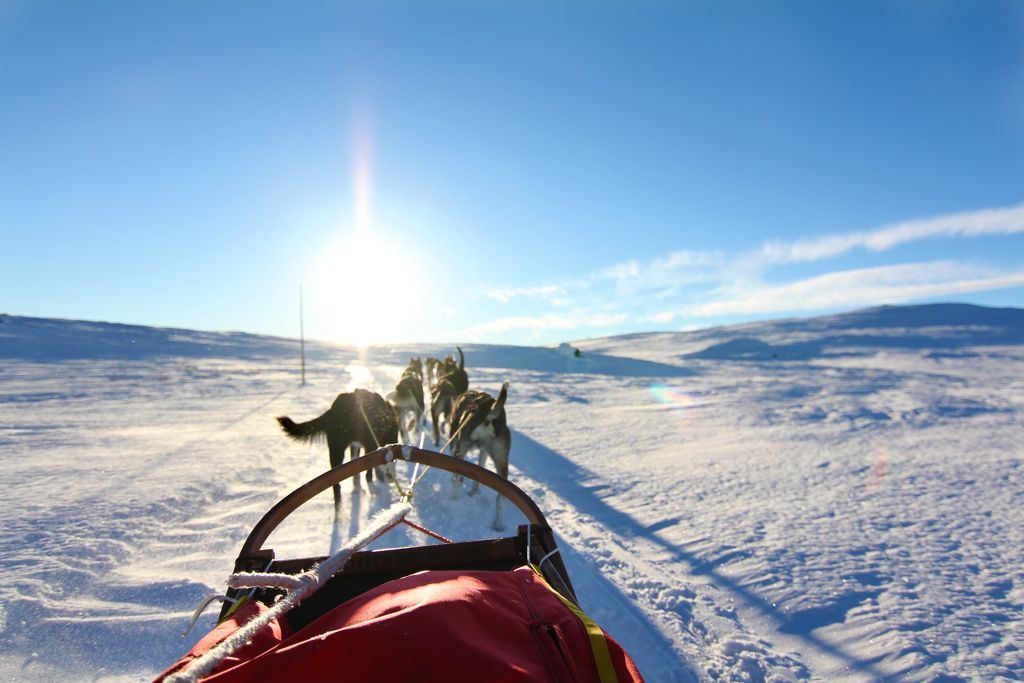 Dogsledding - Extra
10 km - Drive your own team of huskies 40-50 min trip on the frozen lake in the middle of Geilo.
Important: Dog sledding is very popular, unfortunately there is no more capacity than what is available online.
Information:
Duration: 40-50 minutes on the sled – 1,5 hour in total.
Price includes: Dogsledding and hot drink.
Amount: We usually take 6 pax per trip, but this can vary. Please contact us if you need more information about group orders etc.
Meeting point: Geilo Husky camp in Vestlia - Bakkestølvegen 56 - about 50 meters down in the forrest from the road.
Parking: Parking by the red house in Bakkestølvegen 56. Park by the sign - it is important that you are not blocking helicopterlanding spot or Red Cross garage.
Age limit: Kids are from 3-11 years. Adult from 12 year old. We can refuse kids under 3 years if there is heavy wind or very cold, but all kids can do Husky taster. Kids from 0-3 years are best situated on the lap of a parent. Please let us know if you have children in this category.
Bring: Warm clothing and camera. (unfortunately, we do not offer rent of clothing).
Contact information: [email protected] or +47 905 98 252 / +47 924 66 920
Please be at our camp 5-10 min before your scheduled trip!
Would you like to try dogsledding and want some extra time with six eager huskies, we have a slightly longer trip on Ustedalsfjorden, right in the National Park village Geilo. Our camp is in walking distance from the train station and most hotels in Geilo.
When dogsledding with Geilo Husky you get to run your own sled with some of the best trained Alaskan Huskies in Norway. Two persons share one sled. One sit in and one drive the sled, halfway you can swap if you want.
You get instructions from experienced mushers before you get to drive the sled all by yourself for about 40-50 min. Average distance are 10 km. After the tour there will be time to great the dogs and enjoy hot drink and Norwegian snack by the fire. Then it's also time to tell you about our dog-life and answer all your questions.
From 1th April, the dogs move up to Hardangervidda by the Halne Fjellstugu.