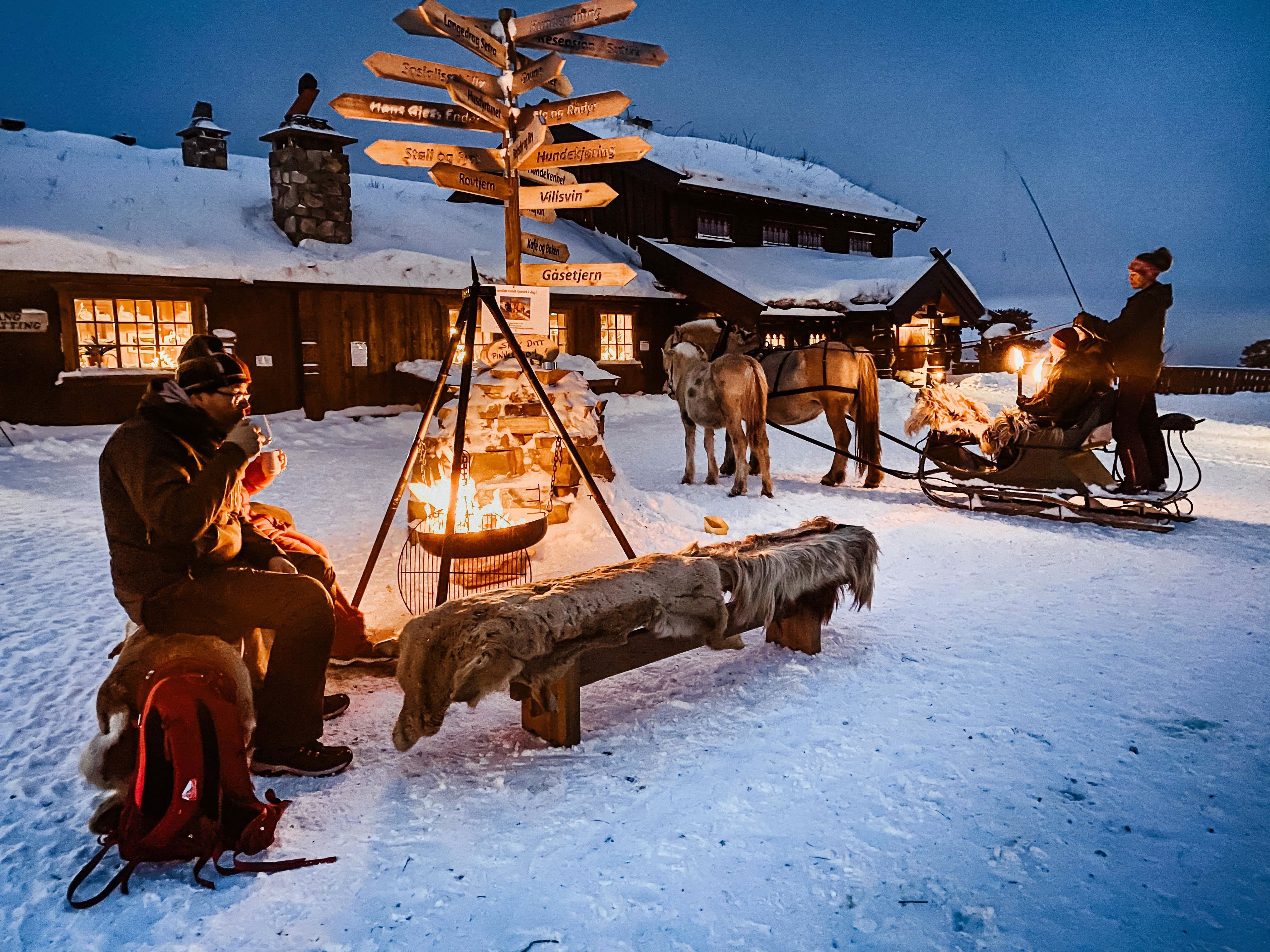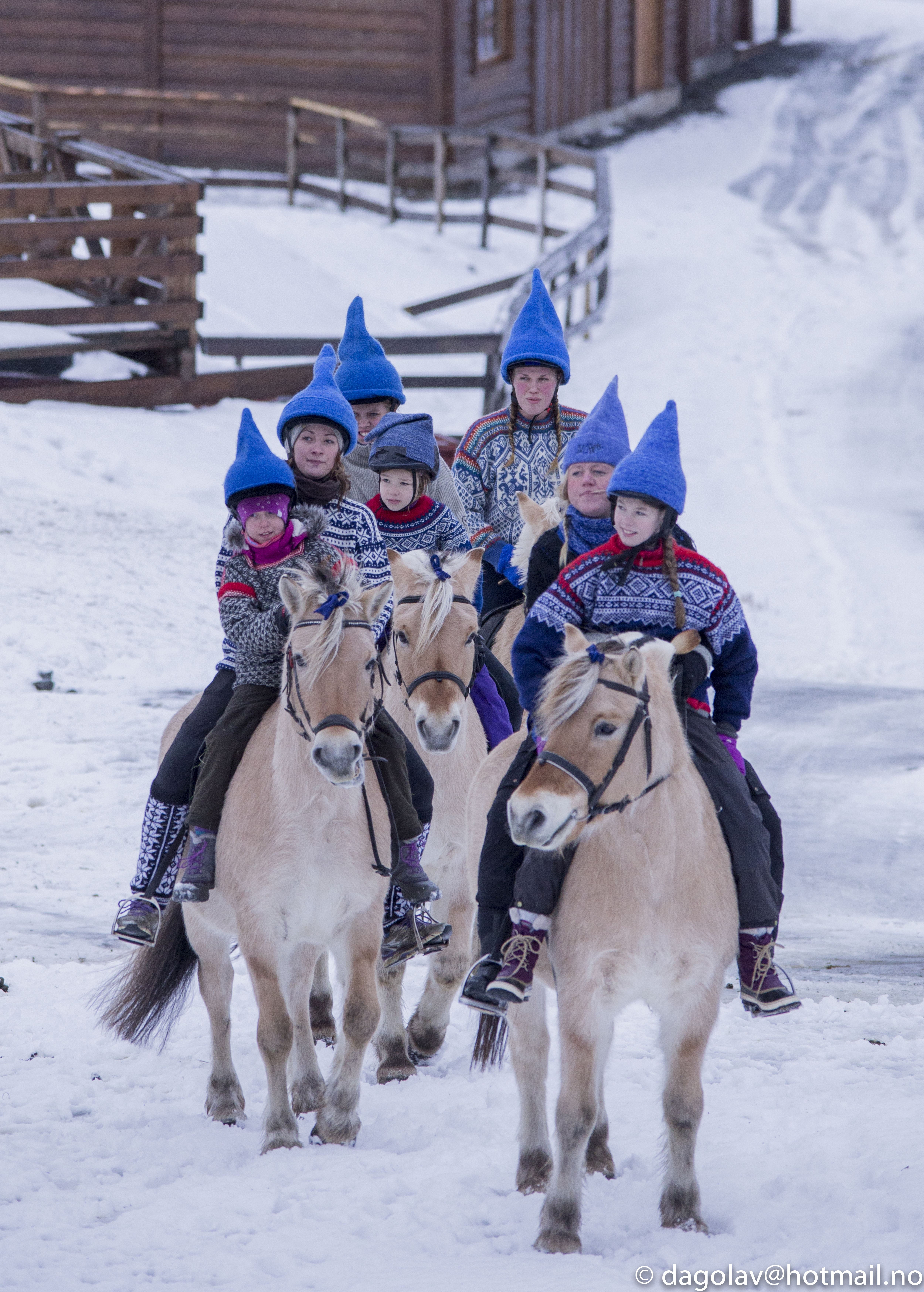 Big Christmas Show at Langedrag Nature Park
As every year Langedrag offers a big Christmas Show. Sales of tickets will go to a charity.
On Saturday, December 2nd, there will be a Christmas event in the barn with Santa's play. Who is the real Santa? Santa Claus and the barn gnome meet – will they agree, you think?

Afterward, the red gnomes and blue gnomes will gather for this year's gnome games in the riding arena. It will be a fantastic show featuring both humans and animals. There will be a Fjord horse performance, including the spectacular "Hungarian Post" act (a rider standing on two horses), and the gnomes will perform with their animal friends like goats and pigs. We will showcase the great interaction between animals and humans. Have you ever seen "goat agility" before?

On this day, there will be a Christmas market with various stalls. There will also be a Christmas workshop for children with gnome crafting and wool angels. In addition, you'll have the opportunity to feed wolves, lynx, moose, and even get up close to arctic foxes and reindeer. Of course, there will be horse-drawn sleigh rides with sleigh bells!

All of this is included with your ticket, and the proceeds will provide the opportunity for less fortunate individuals to enjoy a free stay at Langedrag from December 16th to 18th, and experience the joy of togetherness and the holiday spirit. Around 80 people, including children, adults, families, and singles from the Oslo region, will be joining us.

Activities throughout the day:

10:00 AM - 5:00 PM
Animal yard open from 7:00 AM to 6:00 PM
Morning stable chores and dog care: 7:30 AM - 8:15 AM
Gingerbread baking in the dining room for overnight guests: 10:00 AM - 12:00 PM
Dog sledding: 10:00 AM - 12:00 PM*
Grilling twist breadsticks at the bonfire area (dough available in the café): 11:00 AM - 5:00 PM
Take a photo with Santa's reindeer: 11:00 AM - 11:30 AM
Christmas workshop: 11:00 AM - 5:00 PM
Horseback riding: 11:00 AM - 12:00 PM and 3:30 PM - 4:30 PM*
Sleigh rides: 11:00 AM - 12:00 PM*
Evening stable chores: 4:30 PM - 5:15 PM
*Tickets can be purchased at the reception or online at langedrag.no.