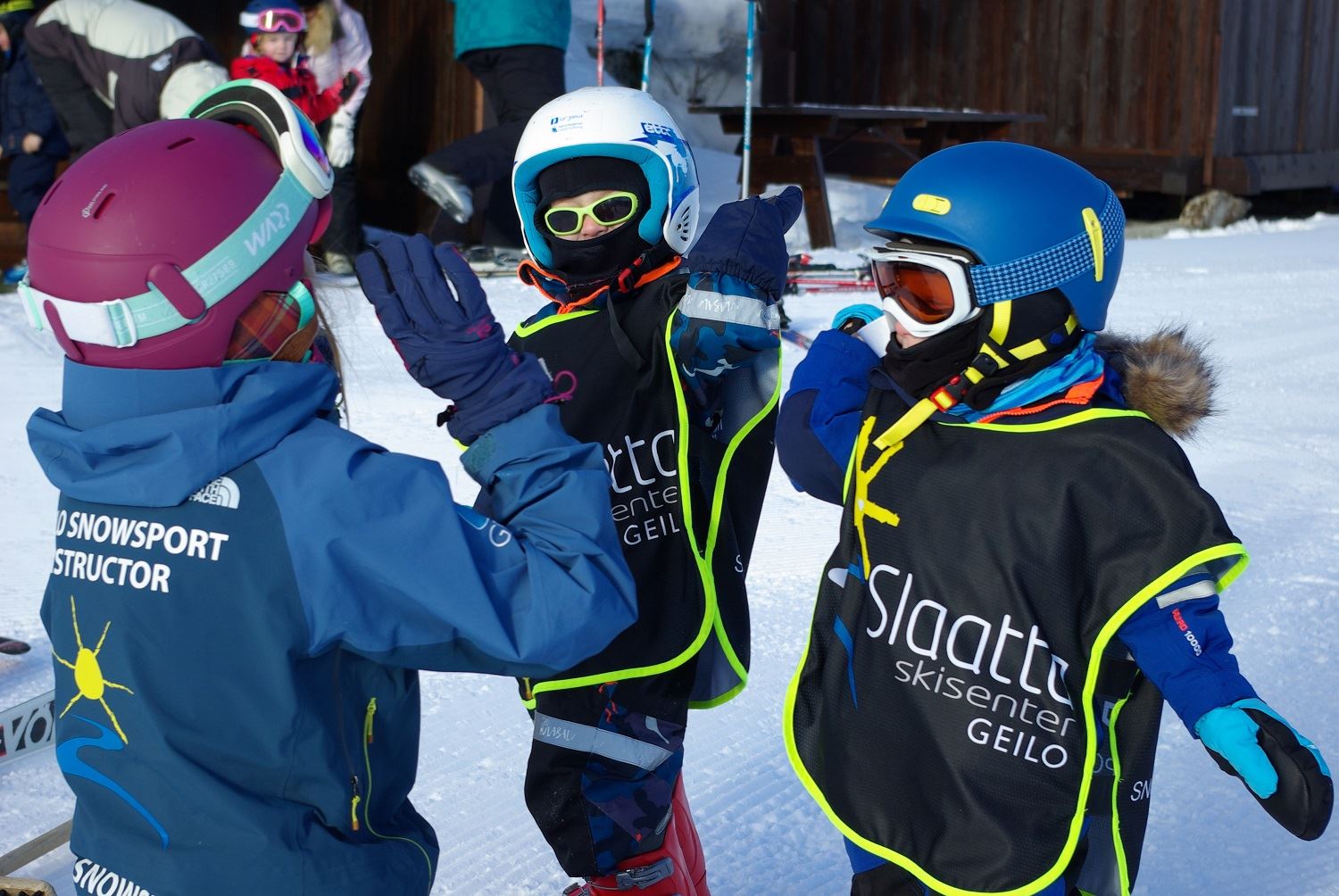 Alpine ski school 4 years - Level 1/2
Level 1 - Beginner & Some experience. Snowplay with and without skis.
Information:
Duration: 80 mins from Monday to Thursday
Age: 4 years old (Or that the child become 4 years old in the period Jan-May 2024)
No. of participants: Maximum 4 children per instructor
Please bring: Ski pass and ski equipment (not included). Also clothes/goggles, etc (suitable for the conditions)
Meeting place: Slaatta (Timrehaugvegen 34, 3580 Geilo) 300m from Geilo train station and 150m from Dr.Holms hotel
Contact information: Geilo Skiskole +47 32090370 or [email protected]
Not all children have developed their motor skills fully, or possess the strength to hold a snow plough and turn. Therefor we focus on creating a positive experience on snow so that the children want to ski for many years to come
During the week we play a lot of snow games and we have fun using the different features in the children´s area. With fun games we train to handle the skis; slide, brake, turn and use the children´s lift on the nursery slopes. We take breaks without skis, where we play and have fun on the snow.
It's important that your child is able to be away from Mum and Dad during the lessons.